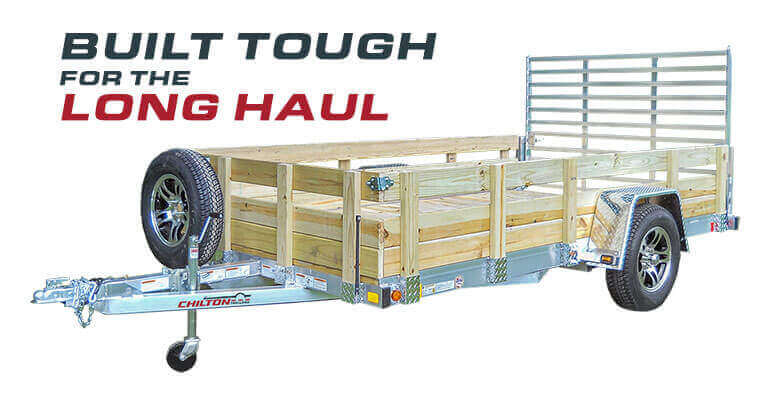 Built Tough to be Problem-Free for the Long Haul
Chilton Trailers has been manufacturing durable, problem-free trailers for more than 40 years. Each trailer is still built by hand with uncompromising attention to craftsmanship, materials and those all important details, giving you years of reliable service. Explore our lineup of versatile aluminum and steel utility trailers, beavertail tandem axle heavy equipment trailers and car haulers, and power sports equipment trailers for ATV's & UTV's, snowmobiles, and personal watercraft. We also design and build completely custom trailers, large and small, for commercial and personal use.
WE DON'T SKIMP ON DETAILS THAT MATTER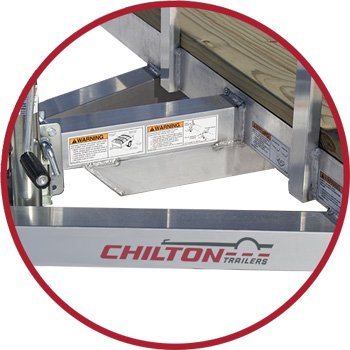 Engineered for Strength and Longevity for Years of Dependable Service
All Chilton Trailers frames and ramps are fully welded for years of dependability.
Our aluminum trailers are built with a reinforced, A-frame tongue.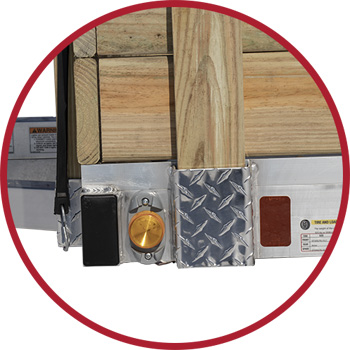 Thoughtful, User-Friendly Design Makes Our Trailers Go-To Workhorses
Full size 2"x4" stake pockets are included on steel and aluminum trailers.
Allows for easy addition or replacement of side boards without cutting down lumber.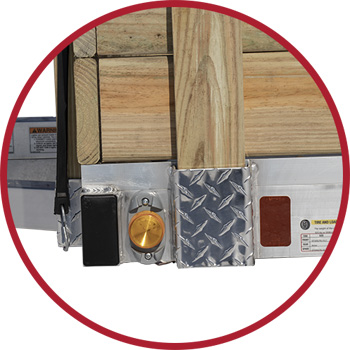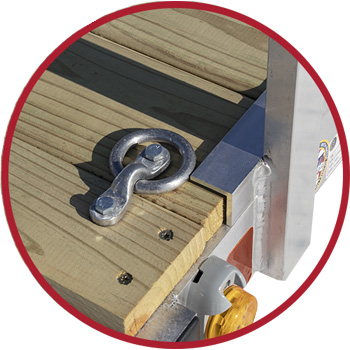 Details Matter, Especially When it Comes to Safety
We use grade 5 tie-down cargo rings, bolted to a backing plate welded directly to the trailer frame.
Pressure-treated deck lumber is secured with 2 galvanized deck screws per connection.
CUSTOM TRAILERS
PURPOSE BUILT
The facilities manager called us and asked, "do you still build trailers that last 30 years?" Their company has several Chilton Trailers that were custom built for them in the 1990's and are finally ready to be replaced. They tasked us with creating a heavy-duty replacement that is purpose-built to haul large, heavy road signs and assembly equipment. The result is a fully welded, galvanized steel, 10,000# beavertail trailer that will probably still be on the road in 20-30 years.
Do you need a custom trailer, large or small? Contact us today to discuss your needs.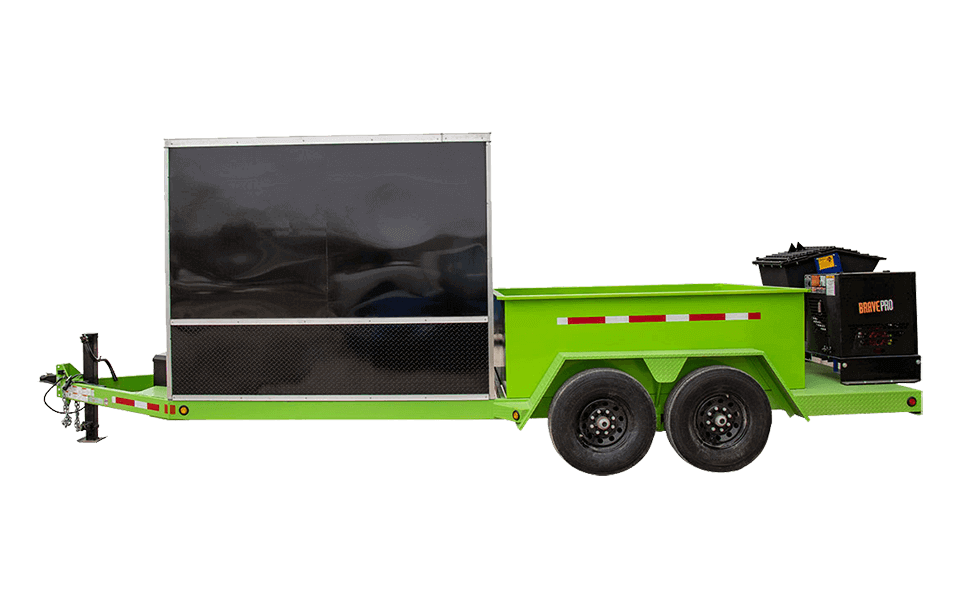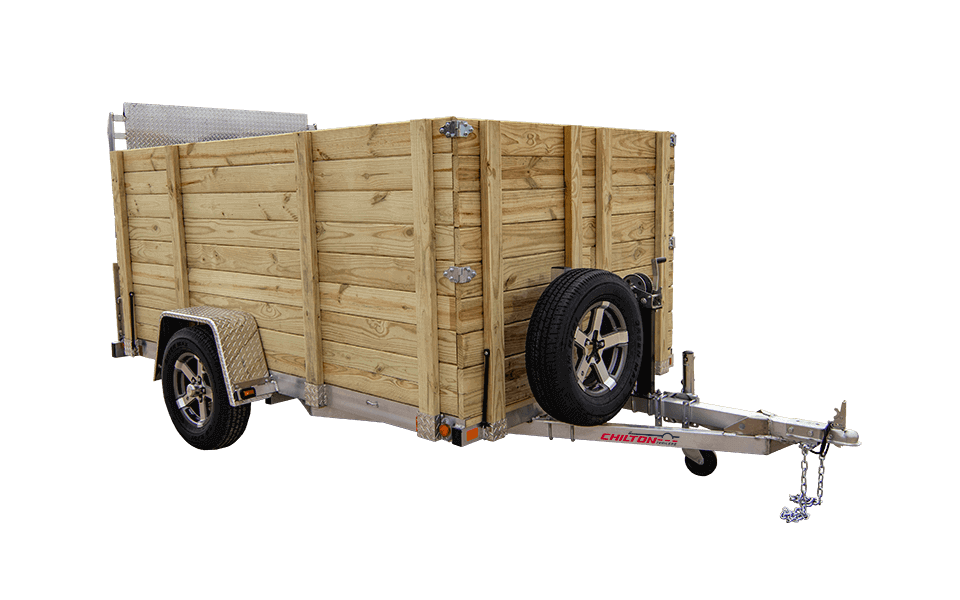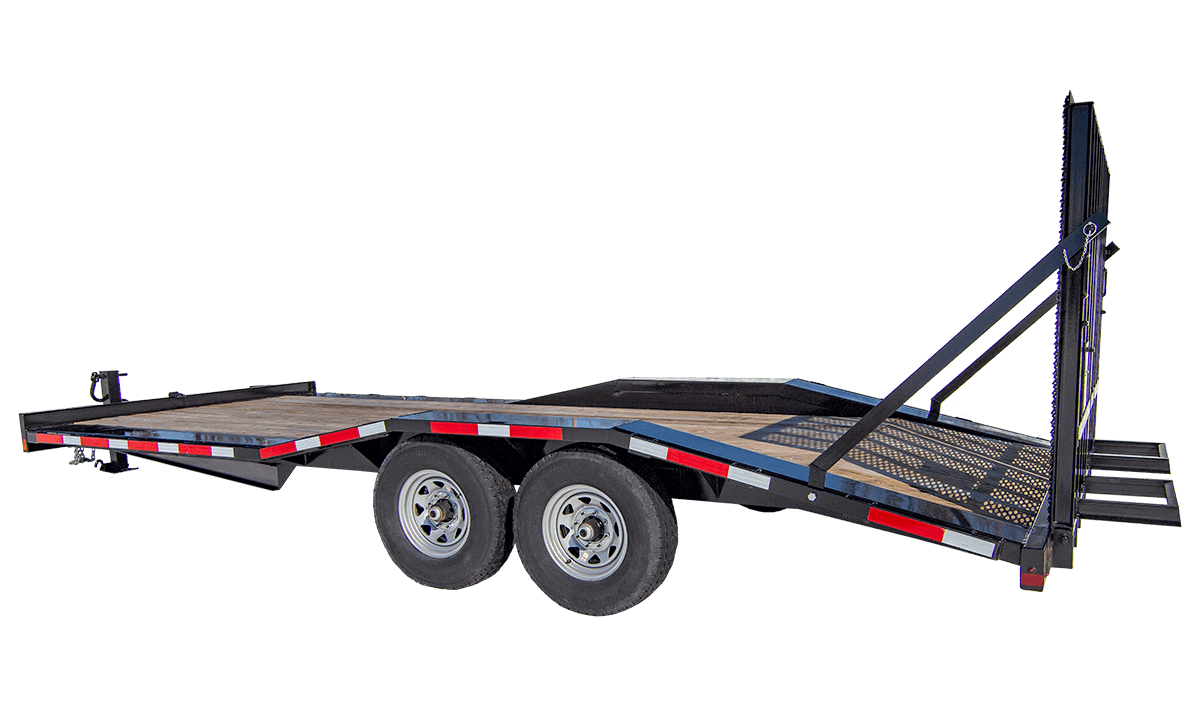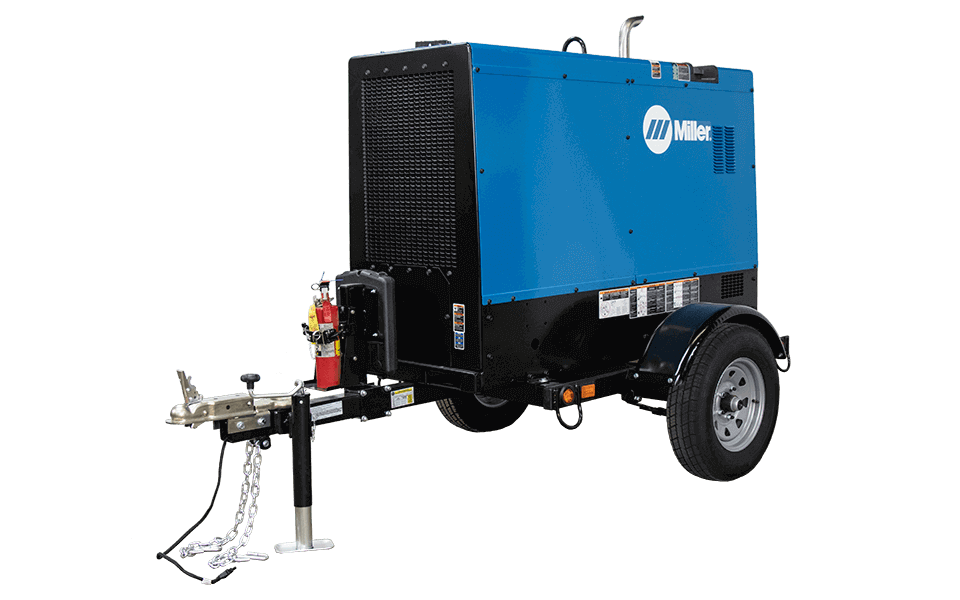 INTERESTED IN BECOMING A DEALER?
CHILTON TRAILERS LIMITED WARRANTY
All Chilton Trailers are guaranteed against defective workmanship and materials for a period of 1 year, beginning with delivery to the original user / purchaser (the first legal owner of a trailer other than an authorized Chilton dealer). Free extended coverage for an additional 1 year (total of 2 years) is available if you register your trailer within 30 days of purchase.