Steel Tandem Trailer 20ft Beavertail 14000# Ramp TT7714-20E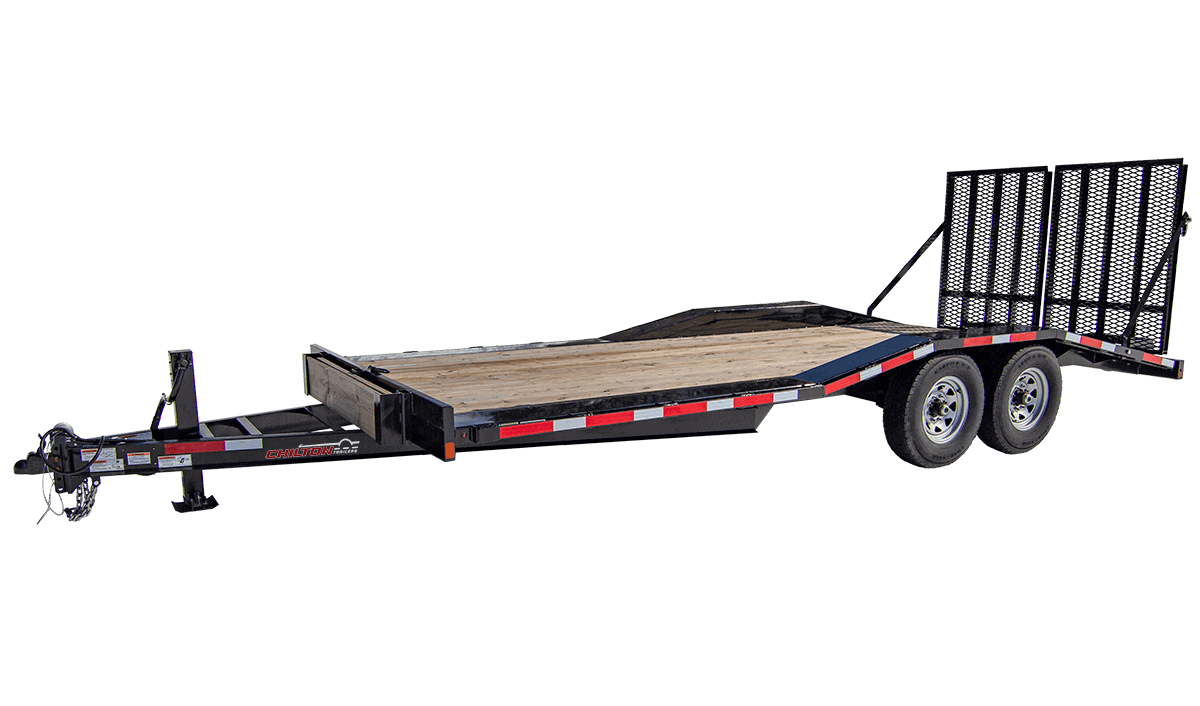 20 ft Steel Beavertail Tandem Equipment Trailer 14K Drive Over Fenders
This 14,000 lb GVWR tandem trailer is 82" x 20 ft including a 3 ft beavertail. It features heavy duty 6" channel construction with drive-over fenders, and torsion bar axles for a smooth ride. Every Chilton Trailer is built by hand with a fully welded frame and ramps for years of reliability. Standard features include:
3 foot beavertail (12 degree angle)
Torsion bar axles
Full width split fold up ramp with removable wood reinforcing ramps
Drive-over fenders
Four-wheel electric brakes
Recessed rubber mounted LED lights
Rub rail with full size 2×4 stake pockets
10,000# spring-loaded trailer jack with pad & fork tubes on both sides
ST235/80R-16 E radial tires
14,000# GVWR
Two 17" ramps in lieu of full-width ramp
Steel load retaining rail, custom height options
Steel bulkhead rail
A-frame built-in toolbox
Spare tire ST205/75D-15 load range C
Adjustable height coupler
Pintle, 2-5/16″ or collar coupler
Other beavertail and trailer lengths are available – please contact us to learn more!
All Chilton Trailers are guaranteed against defective workmanship and materials for a period of 1 year, beginning with delivery to the original user/purchaser (the first legal owner of a trailer other than an authorized Chilton dealer). Free extended coverage for an additional 1 year (total of 2 years) is available if you register your trailer within 30 days of purchase.