Steel PWC Trailer single 1560# PW52-15-2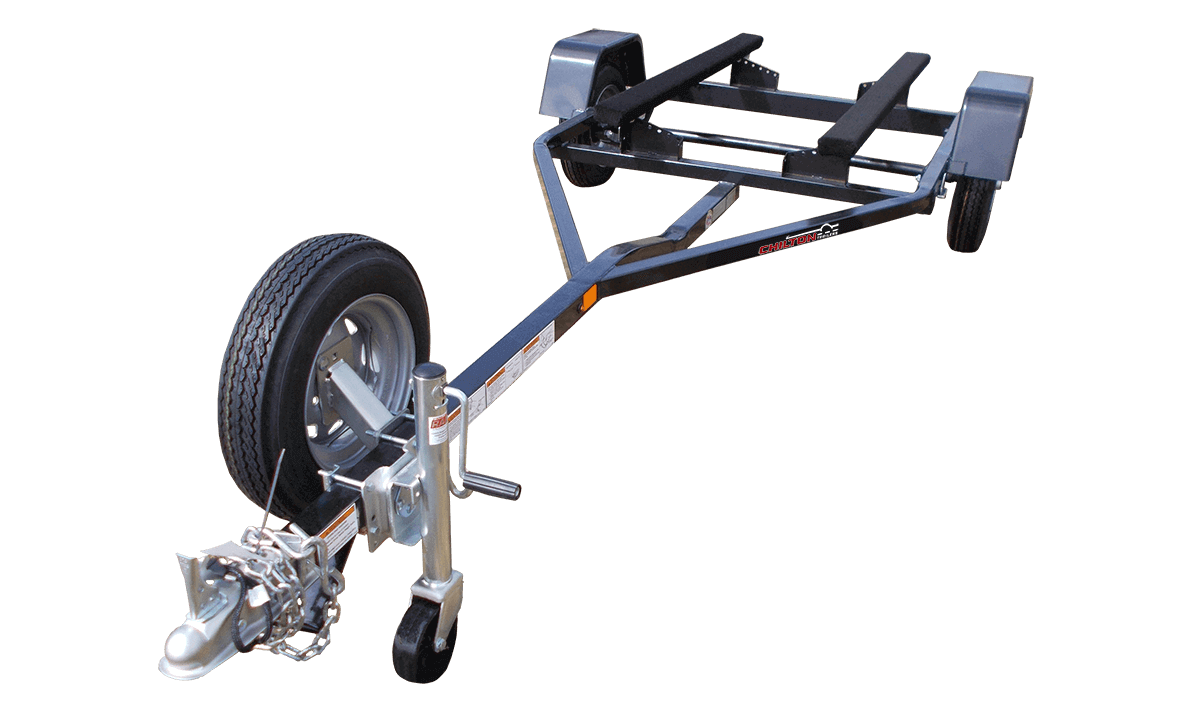 Steel Single Place Personal Watercraft Trailer 1560# GVWR
This single place personal watercraft trailer (approx. 6×13 ft) is light and easy to tow, with a 1285 lb carrying capacity and an optional swivel jack with wheel. Every Chilton Trailer is built by hand with a fully welded frame for years of reliability.
Adjustable swivel jack with wheel
LED lighting upgrade
Spare tire 4.80 x 12 load range B
Offset spare tire carrier
All Chilton Trailers are guaranteed against defective workmanship and materials for a period of 1 year, beginning with delivery to the original user/purchaser (the first legal owner of a trailer other than an authorized Chilton dealer). Free extended coverage for an additional 1 year (total of 2 years) is available if you register your trailer within 30 days of purchase.